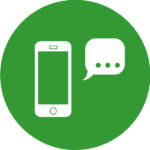 JDS Online
Level 3 Digital Marketer
Title: Junior Digital Marketer
Company: JDS Online
Full Address: UNIT P HIGHFIELD ROAD, LITTLE HULTON, MANCHESTER, M38 9ST. 
Weekly Hours Worked: 9-5pm
Salary: £10K with the opportunity of £500 annual bonus if targets are met
Please contact Estio: lauren.fletcher@estio.co.uk or call 01133 500 333
About the company:
(Abstract from their website)
With over 5000 products from 100's of top brands we take pride in being one of the biggest online DIY store. Since 2005 we have catered for both public and trade – we know what you need!
We offer exclusive accounts for tradesmen and can guarantee to beat any of our competitors prices throughout all ranges. So sign up today for the latest news, updates and discounts.
Brief job description:
Estio Training have an exciting new opportunity for a digital marketing executive with JDS Online, an Online DIY retailer based in Little Hulton, Manchester.
Job specific training will be provided as well as access and time to complete your Level 3 Qualification with one of the UK's recognized training providers.
We are looking for a creative candidate with keen interest in Digital Marketing. You will work closely with the Founder and E-commerce Manager to assist with the overall planning, writing and organisation of content and execution of the company's visual and marketing strategy. As a junior Marketer you will get involve in creating and running marketing campaigns including social media, email marketing, creating landing pages and writing blogs.
You will have the opportunity to attend meetings with the Founder and gain exposure to emerging brands within the industry. This position has the potential to grow into a permanent role after you have successfully completed your apprenticeship training.
Your typical Tasks will include:
Marketing Campaign Management: Understanding of campaign life cycle, assisting in developing marketing strategies alongside your manager. For this you may do research tasks and create presentations with your findings.
Analytics: Monitoring Google Analytics and adding results to a spreadsheet to analyse website traffic and make recommendations to optimise the pages, such as reducing bounce for SEO.
Email Marketing:Creating and building emails for email marketing campaigns using software such as Mailchimp.
Content Writing: Writing content for the company blog, website and social media channels.
Website Management: Building webpages, creating landing pages and generally updating the website.
Community Management: Managing and creating content for social media channels, you may also use a CRM to manage relationships with customers.
Main Duties and Responsibilities:
Brainstorming new and creative ideas
Innovating and presenting new digital/offline strategies
Implementing and supporting marketing strategies including social media, print, email, blog, SEO and more
Driving traffic to company pages
Uploading content to the website
Developing engaging online content including videos, graphics, and blogs
Measuring and reporting performance of digital marketing campaigns/content and assess against goals, using relevant sites such as Google Analytics
Keeping abreast of new social media sites, technologies, and digital marketing trends; implementing these new technologies in developing campaigns
Identifying trends and insights, and optimising content, techniques, spend and performance based on the insights
Support content producers to create optimized product listings on the E-commerce website that drive high visibility in organic search for consumer brands
Assist in producing written content to drive customer understanding and sales conversion
Ensuring that all product categories are SEO/user friendly and that all the URLS are correct.
Ensuring all key and relevant content is accessible and correct, based on the requirements of the channel
Ensuring our content conforms to the brand's and customer's standards
Evaluate traffic and sales data to improve the effectiveness of content
Required Skills
Energetic and willing to learn about Digital Marketing with the desire to pursue this as a career
Highly motivated and a desire to be the best
Good design and content writing skills required
Excellent communication and interpersonal skills
Good IT skills, in particular E-commerce, Social media, and photo and video editing skills
Analytical and numerical
Good understanding of customer deliverables and the impact of failure / cost of poor quality
Excellent writing skills with an aptitude for punctuation and grammar
Quick learner
Proven ability to work well within a team and independently
Proven record of good attendance and flexibility
Positive energy and enthusiasm to succeed
Ability to adapt to frequent change and a high-pressure environment
Outstanding loyalty and commitment to the business
Good planning skills and able to meet targets and deadlines
Excellent attention to detail skills
Technical Skills:
Excellent IT skills, particularly Microsoft Office, Excel, G-Suite and E-commerce.
Good photo and video editing skills
Good understanding and use of Google Analytics, Google Keyword planner, and other SEO Tools
Qualifications:
5 GCSEs grades A*-C/9-4 or equivalent (including English Language and Maths)
Future prospects:
The role offers long term security and the opportunity to progress into a permanent position.
Training to be provided:
The Estio Training programme gives young people the opportunity to get hands on experience in the IT industry whilst still employed in a real paid job with no cost or debt.
Learners will receive six weeks of intensive training. Whilst in the workplace, apprentices will also receive continual coaching, help and guidance from a dedicated Skills Development Coach who will be there to ensure that they get the most from their work experience.
This apprenticeship will give you a Level 3 Digital Marketer Standard with training in areas such as:
Functional skills, Maths L2 and English L2
Principles of Coding
Marketing Principles
Digital Marketing Business Principles with E-Commerce
Video & Imaging Software
Some of these modules will include an option to take an examination in order to receive a professional certificate.