Apprenticeship

MSc Applied Data Analytics Apprenticeship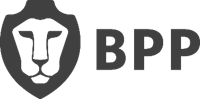 Delivered by BPP
Enquire about this apprenticeship
Call our team on 0113 3500 333 Lines open 8am-6pm GMP (Mon-Fri)
Request callback
This Data Analytics Masters will help your business capitalise on data that's available in your business. It enhances the abilities for managers and future leaders who base key decisions on insights from data. Your employees will study the Level 7 MSc Applied Data Analytics Apprenticeship online, alongside teaching and workplace development.
The MSc Applied Data Analytics combines technical data skills with business acumen, along with the ability to present information in an effective way. It is designed to develop your professionals and future leaders to address business problems, achieve strategic goals and transform organisations using data-driven decision making.
Key information
Duration

24 months

Study modes

Online teaching, coaching, and workplace development

Qualifications Achieved

Master of Science in Applied Data Analytics awarded by BPP University
How does the Applied Data Analytics Apprenticeship benefit your business?
This programme is aimed at employees in your business who work with large volumes of data. It offers a fantastic opportunity for managers and future leaders who can underpin their decisions using insights.
Even today, many firms are unable to capitalise on the information within their business due to a shortage of experts with specialist or technical data skills. Employees across an organisation are now exposed to greater volumes of data, but often lack the expertise to analyse and generate insights that inform their decisions.
Our Master's degree programme in Applied Data Analytics directly addresses this growing skills gap. Your employees will learn the technical skills that enable them to work with complex data architectures including programming, big data, advanced analytics and cloud technologies, in addition to AI, machine learning and robotic process automation.
They will also understand how these skills are applied at a more strategic level, transforming data into knowledge and insight that drive decisions and direction. Participants will benefit from the technical data skills that can be applied at a strategic level and be able to present their findings in a way that resonates with senior stakeholders, transforming data into knowledge and insight that will drive decisions and direction enabling real improvement and change.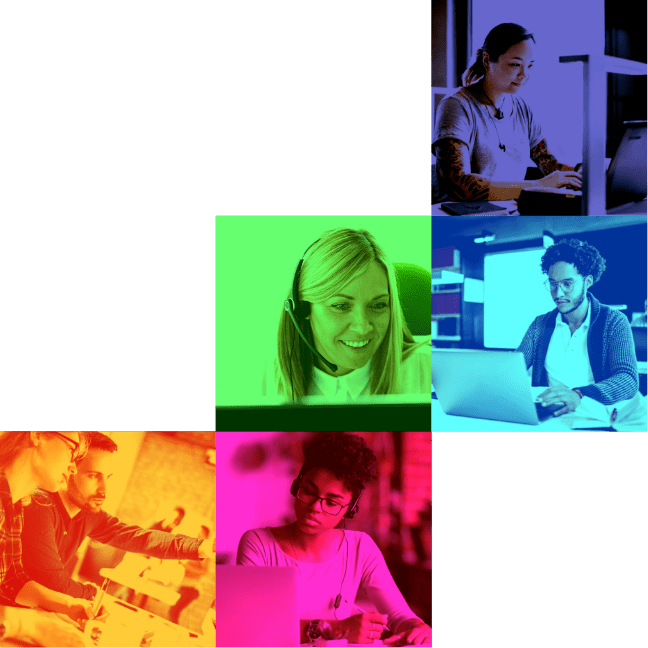 What does the Applied Data Analytics Apprenticeship offer to your employees?
Aligned to the Digital and Technology Solutions Specialist Level 7 Apprenticeship, this programme is for the rising stars and next generation of leaders in your business. It is aimed at individuals who are looking to gain a solid understanding of the data science concepts and techniques that will enable them to work on challenging projects.
Your employees will be able to leverage the power of both big data and domain knowledge to solve real world problems. They will benefit from 'best-in-class' technical skills and gain the ability to manipulate vast amounts of data with sophisticated statistical techniques.
The ability to present and explain complex findings to a broad audience will also add to your employees' value, combined with a deeper understanding of more advanced technologies such as machine learning and automation. This can help your employees to address business problems and also present future opportunities.
What will your employees learn?
We ensure your employees receive the necessary knowledge, skills and behaviours that are not only required to meet industry standards but to provide organisations like yours with the skill sets to gain competitive advantages within the market.
Knowledge
Advanced Data Analytics
Languages, Code Libraries and Programming Tools
Machine Learning Algorithms
Analytic Modelling and Visualisation
Big Data Architectures and Analytics
Discovering Insights from Data to Inform Decision-Making
Applied Techniques of Data Mining and Machine Learning
Deep Learning and Neural Networks
Fundamentals of RPA
Skills and Behaviours
Creating 'purple' people in the business who can speak in business terms and can define the business requirements plus have the skill set to design the advanced data architectures
Understand how the newly acquired data skill set is applied at a more strategic level, transforming data into knowledge and insight that drive decisions and direction
Clear articulation of findings in a form that resonates with senior stakeholders, enabling organisations to deliver real improvement and change
Effective leadership through the digital revolution. Inspire, motivate and lead others to deliver excellent technical solutions and outcomes
Results and outcomes driven to achieve high key performance outcomes for digital and technology solutions objectives
Promote a high level of cooperation between their own work group and other groups to establish a technology change-led culture
Creating strong positive relationships to produce high performing technical teams
How is the Applied Data Analytics Apprenticeship structured?
This 24-month programme consists of eight modules studied over 18 months, with the final six months spent completing a data analytics project/capstone project.

Assessment
Each programme has a standard set of competencies known as Knowledge, Skills and Behaviours, that are developed throughout the programme. A professional qualification or degree may also form part of the study programme.
The Knowledge, Skills and Behaviours are evaluated through the End Point Assessment (EPA), which is completed in the last four months of the apprenticeship. The EPA is conducted by an external assessor and will include the following elements that need to be completed in order to finish the apprenticeship.
A Project Report submitted after the gateway answering a series of critical and evaluative skills and behaviours questions based on work experience
A Professional Discussion
Entry requirements:
Set by individual employers, but must include one of the following:
A minimum of a 2:2 Honours degree in a related subject (e.g. STEM) from a UK or recognised international university; OR
A minimum of a 2:1 Honours degree in a non-related subject from a UK or recognised international university; OR
Applicants with less than the required level of academic qualification may be considered if they have significant work experience and/or a relevant professional qualification in the field of data analytics
Cost
This programme costs £21,000 – all covered through the Apprenticeship Levy. Even if employers don't pay into the Levy, they will only pay 5% of the full price, with the remaining 95% being paid for by the Government.