L3 Information Communication Technician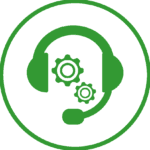 Ashbury Global
Level 3 Information Communication Technician
IT Support Apprentice
Ashbury Global
27 Furnival St, London EC4A 1JQ
Home based
£14,000 per year
Please contact:  josh.ankers@estio.co.uk   on or call 01133500333
About the company:
Ashbury Global are a trusted partner in protecting brands and their end-consumers around the world, through clear and accurate product information.
Creating trust: Consumers must be able to trust product information, in order to trust a brand. When our clients choose to work with us, they are trusting us with the reputation and the future of their brands.
By providing expertise: They are a highly versatile team of experts with a unique blend of manufacturing, retail, enforcement and commercial experience. Their clients rely on them to know every angle of the international product information sector, inside out.
Through collaboration: Their clients trust our expertise and choose to work with us as collaborative partners, to help them build successful brands. We work side by side with our clients to interpret and apply legal guidelines, enabling them to launch innovative products quickly and efficiently.
Brief Job Description:
Estio Training have an exciting new opportunity for an aspiring IT apprentice with Ashbury Global. The role will be home based. Ashbury are looking for an enthusiastic, pro-active, organised candidate who is eager to learn and thrives in a fast-paced environment. The role will be to assist the Office Manager in the day to day first line IT support of over 200+ staff
Your duties and responsibilities will consist of:
To undertake the apprenticeship training and achieve the Level 3 qualification
Fixing hardware issues
Responding to support tickets
To assist on first line support for Microsoft365 queries like email addresses, shared mailboxes, distribution groups etc
Resetting GCS Passwords & Permissions
Setting up new users using new starter form, including setting up M365 permissions and groups and setting up laptops
Help to continue to develop additional Conditional Access Policies in Azure/Intune
Help with reporting from Fresh Desk and other systems in place
Help maintain and develop "Intranet"
Support on IT Projects e.g. migration of email address into Freshdesk ticketing system or liaise with new E-Learning manager from Ashbury Training to design internal training on cyber security/awareness.
Maintain Fixed Asset register.
Qualities
Proactive, motivated and driven
Excellent attention to detail and high levels of accuracy while multi-tasking
High level of ability to communicate in English in written and spoken formats
Quick learner
Skills
Understanding of Microsoft packages
Organised
Efficient
Teamwork
Problem Solving
Qualifications:
A*- C in English Language and Maths
Prospects: The role offers long term security and the opportunity to progress into a permanent position. Once your apprenticeships is completed your wage will increase to 18k with further opportunities to progress.
Training to be provided:
The Estio Training programme gives young people the opportunity to get hands on experience in the IT industry whilst still employed in a real paid job with no cost or debt.
Learners will receive eight weeks of intensive training. Whilst in the workplace, apprentices will also receive continual coaching, help and guidance from a dedicated Technical Trainer and Progress Management Coordinator who will be there to ensure that they get the most from their work experience.
This apprenticeship will give you a Level 3 Information Communication Technician with training in areas such as:
Functional Skills
Introduction to IT Support
Working in IT Support
Stability & Resistance
Testing & Problem solving
Introduction to Networks
Extended Networks
Security
Cloud Systems
Chosen specialism – IT Support, Network or Digital Comms
Some of these modules will include an option to take an examination in order to receive a professional certificate.