L3 Information Communication Technician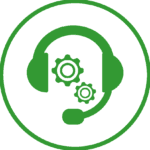 Cognitive Network Solutions Ltd
Level 3 Information Communication Technician
Cognitive Network Solutions Ltd
Reg Office Address – Cognitive Network Solutions Ltd – The Unitarian Chapel, High Street, Lye, Stourbridge, West Midlands DY9 8LX
Office Working Address will be – One Brindley Place, Birmingham B1 2JB
09.00am – 5.30pm – Monday – Friday
Up to £16,000
Please contact  Lauren.fletcher@estio.co.uk or call 01133 500 333
About the company:
Solutions are a successful data management company offering direct supply, installation and support of Data Protection and Recovery solutions to large SME, Corporate and Public Sector accounts. Recent years have seen successful entry into new markets.  This current role is for an IT Apprentice for the Birmingham 2022 Commonwealth Games.
Brief job description:
Estio Training have an exciting new opportunity for an IT Support Technician with Cognitive Network Solutions Ltd, a Data Management specialist based in Stourbridge, West Midlands.
Job Description:
Solutions have over 25 years' experience working with both large corporate and public sector clients.  We are excited to be able to offer this IT apprentice position working with the Birmingham 2022 Commonwealth Games.  We are passionate about investing in people and giving them the opportunity to develop both personally and in their career.  This role is based at Birmingham 2022 HQ in central Birmingham.
In July 2022, Birmingham will host the XXII Commonwealth Games; the largest multi-sport event to be held in England in 10 years. Approximately 6,500 athletes and team officials from 71 nations and territories across the Commonwealth will come together in a celebration of sport, culture and business. Events will take place across Birmingham and the West Midlands, entertaining more than one million ticketed spectators and reaching a global broadcast audience of more than one billion.
Each of the signatories to the Host City Contract (HCC); the Commonwealth Games Federation (CGF), UK Government, Birmingham City Council and Commonwealth Games England (CGE) together with the Organising Committee (OC) have key roles in the planning and delivery of the 2022 Commonwealth Games, both individually and collectively to ensure that the 2022 Commonwealth Games and the host community legacies derived from hosting the Games are a huge success.
The parties to the HCC have established Birmingham Organising Committee for the 2022 Commonwealth Games Ltd as the Organising Committee ('OC'). The scope of the OC's role is broad and complex and ranges from ensuring the physical readiness of the venues and temporary facilities, to the planning, coordination and delivery of more than 40 operational functions such as transport, security and catering to meet the needs of the Games, including the athletes, technical officials, spectators, press, broadcasters and other Games Family and stakeholders.
Technology, and its effective operation, will be critical in the delivery of a highly successful Birmingham 2022 Commonwealth Games. The Technology area is a service provider to all other departments / functional areas, enabling business and Games outcomes to be achieved. Technology will be responsible for undertaking the planning, development, implementation, testing and operation of all technology systems and services which are identified as necessary and appropriate to support B2022 and the Games.
The OC relies on the Technology team to support and maintain the end user computing platform from now and up to the successful delivery of the Birmingham 2022 Commonwealth Games.
There is potential to progress to an operational role in the Technology Operations Centre at Games time. What a great opportunity for a person starting out their IT Career.
Qualifications:
5 GCSEs grades A*-C/9-4 or equivalent (including English Language and Maths)
Your duties and responsibilities in this role will consist of:
Service Operations – Conduct Day to day service operations. Identify and log incidents / problems, restore normal services and minimize adverse impact on operations.
Service Requests – Provide IT support services to business users to identify and prioritise application support needs, issues and their resolution.
Access Control – Provide appropriate IT access rights for authorized users and prevent access from unauthorized users.
End user Support– Provide level two support for diagnosing and resolving IT related issues (hardware and software). Where required escalate to third level tracking the call to successful completion ensuring updates to the call are tracked and logged.
Reporting – Weekly reporting and overlooking onsite service delivery team activities to the line manager.
Manage the inventory of hardware and software and ensure; Hardware infrastructure is properly documented. IT infrastructure has maintenance plans in place. All software is correct licensed before installation. New hardware/software initiation requests are receipted on delivery/installation and updated on the help desk system if required.
Support and where appropriate manage the introduction of infrastructure and application projects.
Ad hoc tasks or projects as and when required.
Personal qualities:
Good communication & networking skills.
High level of attention to detail.
A good team player.
Ability to work under pressure.
Desired Skills:
Good organisation/time management and ability to multitask.
Need to be enthusiastic, hardworking and self-motivated.
Good understanding of Microsoft Desktop solutions
Good understanding of Video conferencing, Antivirus solutions, Smart Mobile Phones
Future prospects:
The role offers the candidate the ability to gain experience and a Level 3 qualification, which will assist them in their career in the future.
Training to be provided:
The Estio Training programme gives young people the opportunity to get hands on experience in the IT industry whilst still employed in a real paid job with no cost or debt.
Learners will receive technical training online. Whilst in the workplace, apprentices will also receive continual coaching, help and guidance from a dedicated team who will be there to ensure that they get the most from their work experience.
This apprenticeship will give you a Level 3 Information Communication Technician Standard with training in areas such as:
Functional skills, Maths L2 and English L2
Introduction to IT Support
Stability and Resilience
Testing and Problem Solving
Introduction to Networks
Security
Cloud Systems
Support Teams
Specialism (Digital Communications, Network or Support). Some of these modules will include an option to take an examination to receive a professional certificate.