L3 Information Communication Technician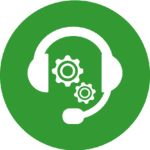 Meridian IT UK
Level 3 Information Communications Technician
Title: Information Communications Technician Apprentice
Company: Meridian IT UK
Weekly Hours: Mon – Fri, 9am – 5:30pm
Salary: £15,000 p.a
Location: GNR8, 49 Clarendon Road, Watford, WD17 1HP
Please contact  darcy.greaves@estio.co.uk  or call 01133 500 333
About the company:
Meridian IT UK is a 100% privately owned business, part of the Global Meridian Group with an international headquarters based in the USA. Meridian IT has fast become a leading specialist IT services company with financial and global gravitas yet having a small UK team has retained the agility and responsiveness of a local partner to our growing long-term client base, successfully preserving our flexibility and personal approach.
With our main Managed Services hub in Watford, Meridian IT work with some of the largest blue-chip companies across multiple industry sectors, including financial, manufacturing, retail. This role sits within our Service Desk Team and provides a perfect opportunity to be a central part in Meridian IT's exciting service as we continually adapt and integrate new technology, cutting edge service and will play an integral part in the teams' delivery.
Brief Job Description:
Estio Training has an exciting new opportunity for an ICT Apprentice to join Meridian IT's Managed Services, Service Desk Team. The Service Desk Team manages our external client's as per their contractual agreements and SLA's in place.
Job Description:
People are the heart of Meridian IT, and we use this same philosophy for our recruitment, training, and retention in our UK and Global teams.
In this role, you will conduct day-to-day managed services support operations including incident management, problem management, service request management, and data analysis to meet the Service Level Agreements (SLAs).
Your duties and responsibilities in this role will consist of:
Conduct day-to-day service operations by identify and log incidents and problems, supporting clients back to normal services and minimise adverse impact on the client's operations.
Responding to customer queries (through a ticketing system); reviewing event logs and troubleshooting.
Utilising diagnostic and monitoring tools and software; carrying out daily system checks.
Diagnosing IBM problems for clients and escalating to our Technical Team.
Managing cloud servers, cyber security and supporting with software upgrades
Support client's infrastructure, networking, and application projects.
Support our Technical and Service Delivery Team's with client ticketing information, data management, and reporting.
Ad hoc tasks or projects as and when required.
Benefits:
Depending on age, you will be enrolled in our pension scheme with the option for additional pension contributions through salary sacrifice
Employee Assistance Programme (EAP) – confidential mental health & homelife support by trained counsellors
Virtual 24/7 GP appointments
Health & dental scheme
Perkbox – Discount & Reward Store (such as subsidised gym memberships, discounts at major restaurants, retailers, supermarkets and more+)
Birthday Box – hamper given to you on your birthday
Paid day off for your birthday*
Blended working approach
Free tea & coffee in our offices
Company bonus scheme
Annual company events
Qualifications:
A minimum of Grade 4/C in GCSE Maths and English or equivalent (essential)
Ideally a vocational or professional IT qualification
Personal Qualities:
Good communications skills (written and verbal)
Ability to pay close attention to detail
Understanding of providing quality customer service
Results and service-driven mind-set
Ability to work in a team and independently
Ability to work under pressure
Desired Skills:
Good organisation/time management and ability to multitask.
Need to be enthusiastic, hardworking, and self-motivated.
Ideally a good understanding of Microsoft / VM / IBM or similar.
Ideally a good understanding of a Managed Services environment and managing external blue-chip clients.
Training to be provided:
The Estio Training programme gives young people the opportunity to get hands on experience in the IT industry whilst still employed in a real paid job with no cost or debt. Learners will receive technical IT training across a 13 – 15-month period before entering End Point Assessment. Whilst in the workplace, apprentices will also receive continual coaching, help and guidance from a dedicated mentor (Progress Management Coordinator) who will be there to ensure that they get the most from their work experience.
This apprenticeship will give you a Level 3 Information Communications Technician Standard with training in areas such as:
Functional skills, Maths L2 and English L2
Intro to IT Support
Working in IT Support
Stability & Resilience
Testing & Problem Solving
Intro to Networks
Extended Networks
Security
Cloud Systems
Some of these modules may include an option to take an examination in order to receive a professional certificate.