L3 Information Communication Technician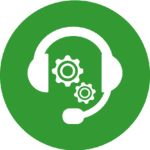 Tipton & Coseley Building Society
Level 3 Information Communication Technician
Apprentice Information Communications Technician
Tipton & Coseley Building Society
70 Owen Street, Tipton, West Midlands, DY4 8HG
37.5 hours per week
£13,000 per annum
Please contact : josh.ankers@estio.co.uk or call 01133 500 333
About the company:
Tipton & Coseley Building Society was founded in 1901 as one of the first building societies in the UK. Today, we remain true to founding principles of mutuality and offer a range of savings accounts and innovative mortgage solutions to suit all financial needs.
Brief job description:
Estio Training have an exciting new opportunity for a Apprentice Information Communications Technician with Tipton & Coseley Building Society, a Financial Services company based in Tipton.
Job Description:
To assist colleagues in their roles when using technology to ensure they are effective and efficient. You will be a primary contact point for colleagues dealing with any technology issues or challenges.
The role requires two primary areas of activity and skill:
Customer service skills – creating positive and helpful interactions with colleagues
Technology skills – resolving problems, fulfilling requests and providing help in a wide range of technology areas
Your duties and responsibilities in this role will consist of:
Log inbound calls and requests, whether speaking to a colleague in person, by phone or via online systems, capturing enough information to make the resolution of the call as effortless as possible.
Establish and diagnose ICT problems/faults using the provided troubleshooting methodology and tools.
Resolve calls personally or allocate calls to colleagues in IT.
Install and configure relevant software and hardware as appropriate for example: mobile apps, printers, projectors, scanners, and cameras.
Address IT issues by prioritising in response to customer service level agreements.
Administer security access requirements and permissions for stakeholders escalating as necessary for example password resets.
Support the roll out of upgrades or new systems or applications.
Carry out regular tasks needed for the support and maintenance of the Society's systems
Continuously develop own skills and capabilities to maximise the number of calls that can be resolved personally.
Communicate with colleagues, talking them through steps to take to resolve issues or set up systems, keeping them informed of progress and managing escalation and expectations.
Provide reporting to the IT team in support of the goals of continuous service improvement.
Qualifications:
5 GCSEs grades A*-C/9-4 or equivalent (including English Language and Maths)
Skills Required:
Able to provide excellent customer service and embrace the principles of our values GREAT and Treating Customers Fairly at all times
A minimum of 5 individual GCSE's at grades 9-4 (or equivalent) including Maths and English Language
Good administrative skills with a knowledge of Microsoft Word, Excel and Outlook
Able to demonstrate capability in both the customer service and technology aspects of the role
An enthusiastic attitude with a desire to learn and develop
Good communication skills, both written and oral with a professional and comfortable approach dealing with all colleagues
Excellent time keeping and attendance
Personal qualities:
Act with Integrity
Act with due skill, care and diligence
Demonstrate cohesive working with your colleagues, peers and team
Pay due regard to customers interest and treating customers fairly
Observe proper standards of conduct
Regulatory Requirements:
Be fully aware of the implications of the any regulatory requirements applicable to your role with regards to:
The Anti-Bribery and Corruption Act;
Money Laundering Act 2017;
Data Protection Act 2018; and
The Public Interest Disclosure Act 1998 (Whistleblowing).
You must keep up to date with phishing and other cyber security training and follow the advice in messages circulated by the Society on new risks as they emerge.
Be vigilant at all times to possible cyber security breaches and to report them to your Line Manager at the earliest possible time.
Future prospects:
The role offers long term security and the opportunity to progress into a permanent position.
Training to be provided:
The Estio Training programme gives young people the opportunity to get hands on experience in the IT industry whilst still employed in a real paid job with no cost or debt.
Learners will receive technical training online. Whilst in the workplace, apprentices will also receive continual coaching, help and guidance from a dedicated team who will be there to ensure that they get the most from their work experience.
This apprenticeship will give you a Level 3 Information Communication Technician Standard with training in areas such as:
Functional skills, Maths L2 and English L2
Introduction to IT Support
Stability and Resilience
Testing and Problem Solving
Introduction to Networks
Security
Cloud Systems
Support Teams
Specialism (Digital Communications, Network or Support)
Some of these modules will include an option to take an examination to receive a professional certificate.