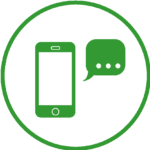 Enhanced
5 Star Person Apprenticeship Vacancy – Digital Marketing Apprenticeship
Title: Digital Marketing Apprentice
Location: Wakefield, WF4 5RA (May have to work from home on occasion)
Weekly Hours Worked: Full Time – 35 hours
Salary: National Minimum Wage for Apprenticeships
Please contact:  ciara.glynn@estio.co.uk  or call 01133 500 333
Who we are and what we do…
At 5 Star Courses, we are an e-learning company that provides online training courses for adult learners. We offer full online support from qualified tutors and a wide range of excellent learning materials to support our learners throughout their course. At 5 Star Courses, we have taken on a mission. This mission is to provide a high quality of training, consisting of less information in order to be more concise. As a company, we understand that we live in a world where there is so much information that can be hard to decipher. It is our ultimate goal to reduce the generic information of more traditional training methods and focus on the specific needs of the learner, resulting in a more productive education!
Our main aim as a company is to provide all students and clients with a reasonably priced product, that delivers exactly what they require without the constant need for the student to have to overthink. We aim to provide the service that the client wants, but at the price that means it can be afforded by 90% of the working population. Our pricing is designed that so clients can purchase something that they want, rather than something that they just need. This is part of the accessibility that we are aiming to offer all students, because education should be accessible for everyone.
5 Star Person Apprenticeship Job Description:
We are a growing and supportive team with an assortment of specialisms and are looking for interesting people with 'can do' attitudes to join us in making huge improvements to the education sector. We are looking for a confident and hard-working individual who is interested in Digital Marketing and wants to develop the skills to in order to contribute towards an exciting business!
In this role, you will be expected to work both independently and as part of a team, taking responsibility for your own work and encouraged the development of others around you. Creativity and bringing ideas to the table is a key aspect of this role, as we are always looking for innovative and exciting ways to improve the learning experience of our students. It is also important that the candidate has a strong grasp of the English language and can create marketing materials that meet our high expectations.
For our 5 Star People to be a success within their roles, they should make appropriate decisions for our students. As a company, we believe in investing in training that means our 5 Star People will improve the service you provide and improve your own career prospects. We recognise that jobs are not for life, however when you join the company, we will aim to provide you with a clear plan for your progress within the organisation. This key plan will be used to develop you to be your best self and become a 5 Star Person. We believe that we all need to be constantly learning, as it is a key requirement for growing the business. As a learning company, we aim to learn from our failures and develop the business in every way possible.
Benefits of working with us
Work alongside Staff Members who have qualified through the apprenticeship programme
Access to our own internal coaching module and CPD
Wellbeing weeks (extended holiday) in Summer and Christmas
Duties and responsibilities:
Developing learning materials including videos, podcasts and blog posts.
Conducting research to create our own courses and programmes.
Working with senior members of staff to develop internal IT processes. Working with CRM's and digital platforms.
Conducting market research tasks and data collection for different segments.
Assist the team in general office tasks and administrative duties.
Desired Qualifications:
5 GCSEs A*-C
B or above in GCSE English Language
Skills Required:
Excellent written and verbal communication skills
Comprehensive knowledge of IT (MS Office, CRM systems, Adobe, etc.)
General knowledge of the education sector
Friendly, 'can do' attitude
A strong creative flare
Personal qualities:
Punctuality
Strong attention to detail
Organisation skills
Ability to self-reflect and work from constructive feedback
Team-player
Confidence to follow initiative